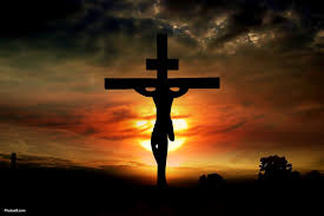 Jesus, Jesus, Jesus,
How I love to call your name.
Master, Savior, Jesus,
Like the fragrance after the rain.
Jesus, Jesus, Jesus,
Let all heaven and earth proclaim.
Kings and Kingdoms shall all pass
but there's something about that name...
JESUS
---
II Timothy 2:15

Study to show thyself approved unto God, a workman that need not to be ashamed, rightly dividing the word of truth.
Library of Lessons
Click each lesson title to open for review.
The " 3 P's " of the Gospel
The Problem (SIN)
Romans 3:23 (NASB) states, "For all have sinned and fall short of the glory of God;" This means we have missed the mark of perfect righteousness that is required to have a relationship with God. We can never be good enough (Isaiah 64:6)
THE PENALTY (Spiritual Death)
Romans 5:12 (NASB) states, "Therefore, just as through one man sin entered the world, and death spread through sin and so death spread among all
men
, because all sinned." This means that when Adam sinned through disobedience to God, he developed a sin nature that is passed on to all of his offspring. This makes all of mankind spiritually dead, separated from God in time and eternity to come. Man is appointed once to die and then the judgment (Hebrews 9:27; 2 Corinthians 5:10)
THE PROVISION (Jesus Christ)
Romans 5:8 (NASB) states, "But God demonstrates His love toward us in that, while we were yet sinners, Christ died for us. (John 3:16; Acts 4:12; 16:31) This means we are saved by grace "if" we accept the precious and righteous gift of God's Son, Jesus Christ (John 14:6; Ephesians 2:8-9; Titus 3:5; 2 Peter 3:9).